Award winning fusion cuisine
in the heart of Stafford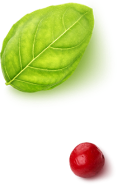 Since opening our doors in 2014, we have become a local favourite with regulars and new customers alike. Initially aiming to replicate traditional British-Indian fare, we have continually innovated to craft a unique fusion menu  which offers traditional as well as contemporary takes on modern Indian cuisine.
With aesthetic refurbishments to ensure you dine in warm and inviting surroundings, our aim is for your ultimate satisfaction, whether it is an intimate dinner for two or a large party.
We look forward to your visit…award winning Indian fusion cuisine for your dining pleasure.